Coffee subscriptions that suit you.
One less thing to worry about.
Running out of coffee? Not good at all, right? Why not set up a coffee subscription? It's one less thing to worry about.
And the good news is that with our coffee subscription, you don't have to live in Melbourne to enjoy our coffee. Wherever you are based in Australia, you can set up a coffee subscription in only a few steps and enjoy freshly roasted coffee beans delivered to your door. Simply select the coffee subscription that suits you and your taste buds.
You can select either a fortnightly or monthly coffee subscription cycle – and there's free standard shipping Australia-wide on all coffee orders over $50. No strings attached - pay as you go, pause, change, skip or cancel at any time.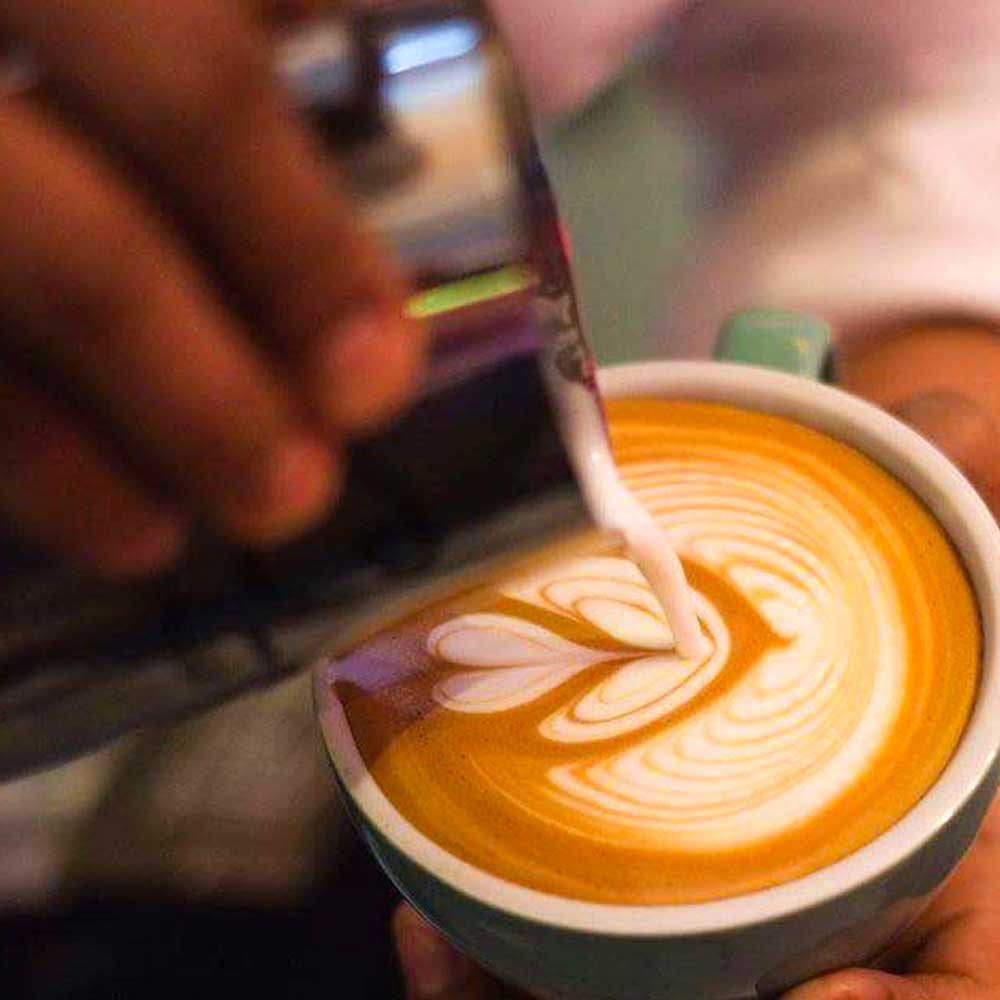 Rotating Espresso Blend Subscription
Love all our espresso blends but can't decide? Select the option of rotating espresso blends, and we will select a different espresso blend with a new shipment.
Rotating Espresso Blend Subscription
Single Origin Coffee Subscription
Do you love variety but need help deciding which coffee to select? Our roaster's choice of carefully selected and skilfully crafted single origin coffees might be for you. For every subscription cycle, we choose a delicious single-origin coffee from our coffee menu, including coffees from women growers and our organic coffee range. We roast the coffees in this subscription to a medium roast level. 
In the world of coffee, there are incredibly weird and wonderful flavours to discover, and there is nothing better when you find your cup of coffee. With a Single Origin Coffee Subscription, you can explore the unique flavour profile of a particular terroir, coffee varietal and processing method.
Single origin coffee subscription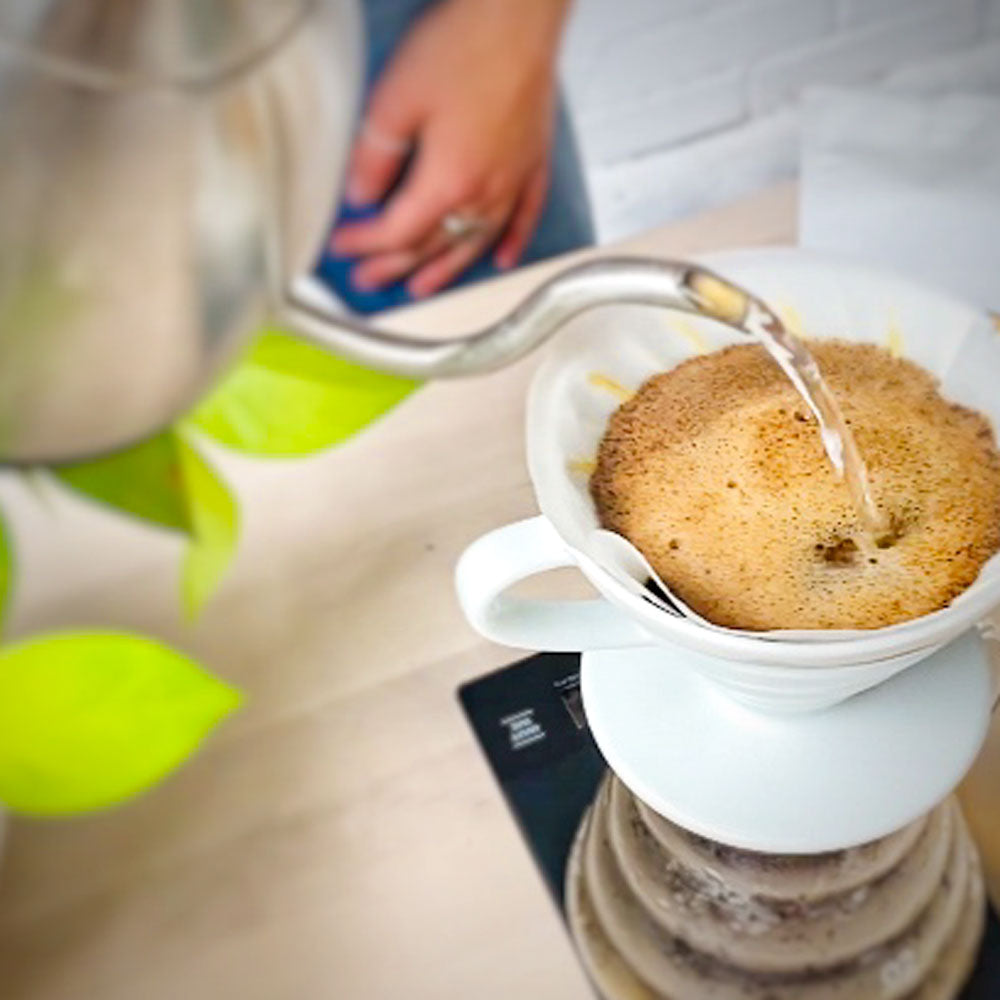 Filter Coffee Subscription
Buckle up and get ready for the ultimate brew and sip experience that gets your taste buds humming. The Filter Coffee Subscription is a great way to indulge in incredible coffee from around the world. We select our filter coffees based on their unique sensory profiles and outstanding quality. 
So if you love brewing for pour-over, batch brew or plunger and love getting fresh hassle-free coffee deliveries to your home or the office, this filter subscription is a winner.
Filter Coffee Subscriptions
About your coffee subscription - FAQs
How do I access my current coffee subscriptions?

Please note, you can not access your subscriptions directly via your 23 Degrees customer account as the subscription service is provided by a third-party application.

OPTION 1

Step 1:
Log in to your account. Note you have to be logged in before continuing to step 2

Step 2:
Then click the following link: Access your subscription

OPTION 2

Alternatively, you can access your subscription by following these steps:

Step1:
Locate your order confirmation email. Select 'View order'

Step 2:
In the order summary, under the subscription section, select 'Manage your subscription'. This will take you to your subscriptions. From there, you can manage them.
How do I get started?

Easy peasy. Select the subscription with the coffees you love. Then, at check-out, we will ask you to create an account. Through that account, you can self-manage your subscription whenever needed.
Is there a minimum length of my coffee subscription?

There is no minimum length when you sign up for one of our coffee subscriptions. That means you can cancel anytime.
Can I select different coffees to be included in one subscription cycle?

Absolutely. When you sign up for your coffee subscription, you can select different coffees in your subscription. Please note, though, the same delivery frequency and days apply to all coffees in one subscription.

If you wish to receive coffee deliveries with different shipment frequencies, we suggest you set up separate coffee subscriptions handled in individual transactions.
What if I go slower through my coffee then anticipated?

If you find yourself drinking less coffee than you thought, you have several options. You can pause your coffee subscription any time, push out the next delivery or skip the next delivery altogether.
What if I go through my coffee faster than I thought?

We think that's a great thing - you enjoy your coffee subscription! If you find you are gobbling up your coffee faster, you can bring forward the date of your next shipment or increase the quantity of coffee in your subscription.
How much coffee should I order based on my daily coffee-drinking habits?

Good questions. There are a few things to consider when deciding the right quantity of your coffee subscription.

If you drink roughly 2 cups per day we suggest you'd estimate 250g of coffee per week. Now you can sign up for a weekly delivery of 250g, fortnightly of 500g or a monthly delivery of 1kg. That's up to you. What you might want to consider, though, are your shipping costs. We offer free shipping of orders over $50 per shipment. That means a 1kg order per shipment cycle of your coffee subscription would generally give you free delivery. And even better, fewer deliveries mean a lighter carbon footprint for your cup of coffee.

If you are worried about the freshness of your coffee, there is no need to be. We ship your coffee freshly roasted. That means you usually receive your coffee within 1 week of the roasting date. So if you'd order coffee for 1 month, you'd sip the last of your coffee supply within 5 weeks of roasting. You won't notice much (if any) leaching of tasty flavour compounds before 6-8 weeks from the roasting date.
Can I cancel my coffee subscription at any time?

There are no strings attached to your coffee subscription. You can cancel any time before your next shipment, and the associated payment is due.
How is shipping calculated?

Shipping for your subscription is free when you order coffee over $50 per subscription cycle.

For transactions that include coffee subscriptions with different delivery intervals (for example, a monthly subscription and a fortnightly), the free shipping threshold of >$50 needs to be met per subscription which the same subscription interval. That means two subscriptions with different subscription intervals will be treated as two seperate orders.
Do I pay as I go or in advance?

You pay as you go. When you set up your coffee subscription, you enter your preferred payment method, and the amount based on your selected coffees will be deducted when your shipment comes up. Easy right?
What our customers say.
I'm loving the subscription. Great coffee - ethically sourced and fresh roasted. Excellent customer service and knowing about farmers and place of origin makes the coffee a bit more
special.

Peta

A few weeks into our subscription now and really happy with everything we have tried so far. The coffee is always lovely and fresh, sent promptly on schedule and with a friendly little handwritten note. Love opening the package and seeing which new coffee we'll get to try each fortnight.

Tegan V.

The quality and consistency of the beans from 23 Degrees are outstanding. The service is second to none. Highly recommended.

Tim G.