Keep your team happy with tasty coffee in the office.
Let us take care of your office coffee supply and keep your team happy and caffeinated. Whatever size your business is, we'll give you access to wholesale discounts for your office coffee. You can select from our beautiful range of carefully sourced and expertly crafted coffees.
Office Coffee Subscription

OPTION A - RECURRING DELIVERIES

Sign-up to our office coffee subscription. Select the espresso blends your team loves.

Ships fortnightly or monthly.
Minimum order of 3kg per shipment
Enjoy a 20% discount.

If you are a larger office and consume more coffee, please enquire for more information and a customised delivery.

Explore Office Coffee Subscription

Wholesale Account

OPTION B - ORDER AS YOU GO

If you love tasting different coffees, our 'Order as you go' option for offices might be for you.

Order as you go.
Minimum order of 3kg per month
Enjoy a 20% discount.

Contact us if you think a wholesale account is for you.

Contact us for an account
What you can expect from our office coffee supply.
Seriously good coffee.

We are coffee roasters, educators, and a force for better business. Located in Melbourne's Bayside, we love crafting a beautiful cup of coffee, connecting people and sharing stories. We believe good coffee comes from good people, better farming practices, and collectively doing the right thing. And because actions speak louder than words, we're walking the talk, going the extra mile, playing fair. So, yes, we are proud of what we do.

You'll love our beautiful range of coffees, including our popular espresso blends, yummy single origin coffees, filter coffees, women-produced coffees, and organic and decaf coffee options. So your workplace can enjoy every sip, knowing that your office coffee not only tastes seriously good, it also does serious good.
Fair and transparent supply chain.

We play fair.

Playing fair is an action term. We work hard to give our talented smallholder coffee farmers, women coffee growers and independent family farms, a fairer share of a cup of coffee. For us this means buying coffees at fair and ethical prices.
This helps our coffee farmers to keep growing those tasty beans we love to roast and you love to drink. This is good for the farmer and it is good for you.

We walk the talk.

We value our farmers and the trust and relationships we've built, having visited many of these coffee farms over the years. And we love growing together with our partners because we know we do better together.

We create opportunities.

We know, that together we are creating better opportunities for women and their families. That's why we not only source coffees directly from women coffee growers, we reinvest funds in social projects that create a profound change in our coffee growing
communities.
Training for your team.

We want you to have the best coffee experience possible. That's why we offer introductory barista classes at our roastery in Melbourne's Bayside.
Lower carbon footprint options.

Organic coffees

Did you know that approximately 44% of a cup of coffee's carbon footprint is generated at the farm level throughout the growing, harvesting and processing activities? Much of that footprint is due to synthetic fertilisers and pesticides in conventional coffee cultivations.

Moving from conventional coffees to organic coffees can reduce these emissions by one-third. That's why we buy 55% of our coffees grown at certified organic coffee farms or wild-grown. These coffees were cultivated without the use of synthetic fertilisers and pesticides.

That's why we've expanded our range of delicious organic coffee beans, sourced from certified organic coffee farms, so you can incorporate a good habit into your daily office coffee routine. 

Reusable coffee tins

We work hard to minimise our carbon footprint and understand our customers do too. So we have implemented some programs which help you minimise waste and reduce greenhouse emissions in your office café or canteen. For offices located in and around Melbourne, we have reusable 5kg tins available for delivering your office coffee. So talk to us about the best option for your workplace.

Recycling of spent coffee grounds for your office

Did you know your used coffee grounds are packed full of nutrients that are great for gardens? We work together with the amazing humans from Reground, who help you divert spent coffee grounds from landfill to gardens, reducing waste and greenhouse emissions.
Free delivery.

Enjoy free standard delivery on your office coffee.
Freshly roasted in Melbourne.

We roast fresh in our roastery in Melbourne. Your coffee usually reaches you within a week from its roasting date.
Get in touch and ask us about coffee for your office.
Or send us an email:

enquiries@23degrees.com.au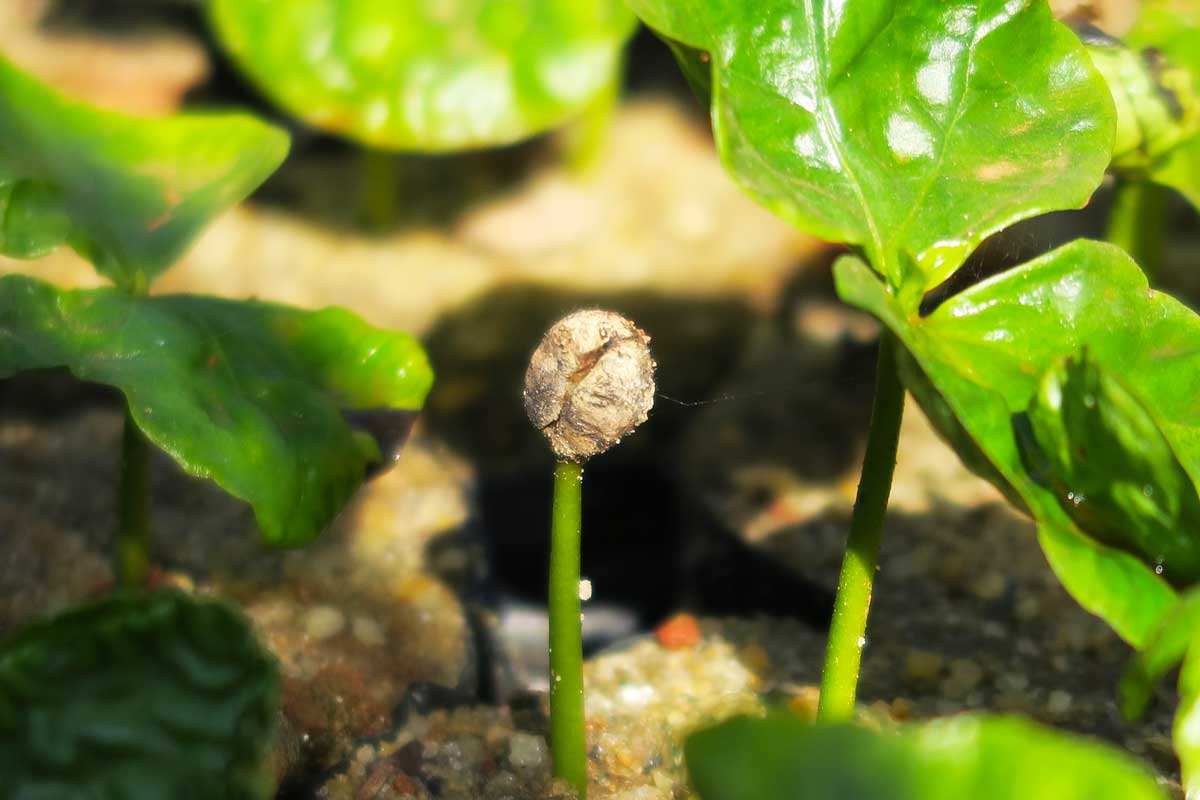 Proud to be B-Corp.
Better Business.
We believe in good business and doing the right thing. That's why, in 2018, we became one of only a few Certified B Corp coffee roasters in Australia.
Being a B-Corp challenges us daily to be mindful of the impact our business decisions – big or small – have on our coffee-growing communities, our partners, our people, you (our customers) and the environment.
Learn more
Climate Active Carbon Neutral Certified.
Because it matters.
Limiting climate change demands substantial and sustained reductions in greenhouse gas emissions from our human activities. We recognise that we all have a vital role to play.
That's why we have taken action to reduce and remove as much carbon from the atmosphere as we put into it. Since 2022 we are a Climate Active certified carbon neutral organisation.
Learn more