Bee's Knees | Organic Espresso Blend
Regular price

Sale price

$17.00
Full-bodied - Cocoa - Toffee - Stone Fruits
OUR ORGANIC ESPRESSO BLEND

Bee's Knees is our organic blend. The coffee beans we use for this blend are sourced from 100% certified organic coffee farms. So you can make your daily coffee habit more sustainable and give our planet a break. 
And our Bee's Knees pulls no punches when it comes to delivering you a full-bodied cup of flavours. Enjoy sweet toffee, juicy stone fruits, and a lingering cocoa finish. Totally 'Bee's Knees'.
| | | |
| --- | --- | --- |
| Chocolatey | | Wild & fruity |
| Mild acidity | | Bright |
| Light roast | | Dark roast |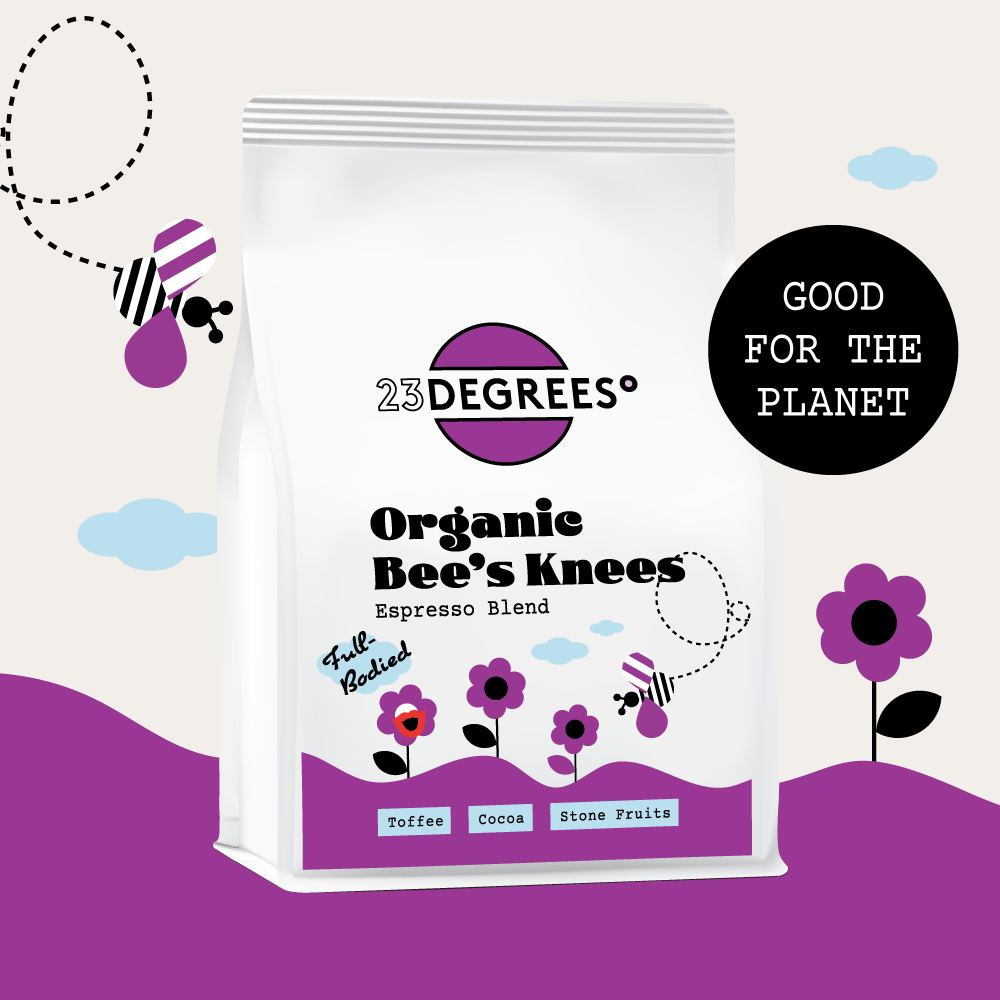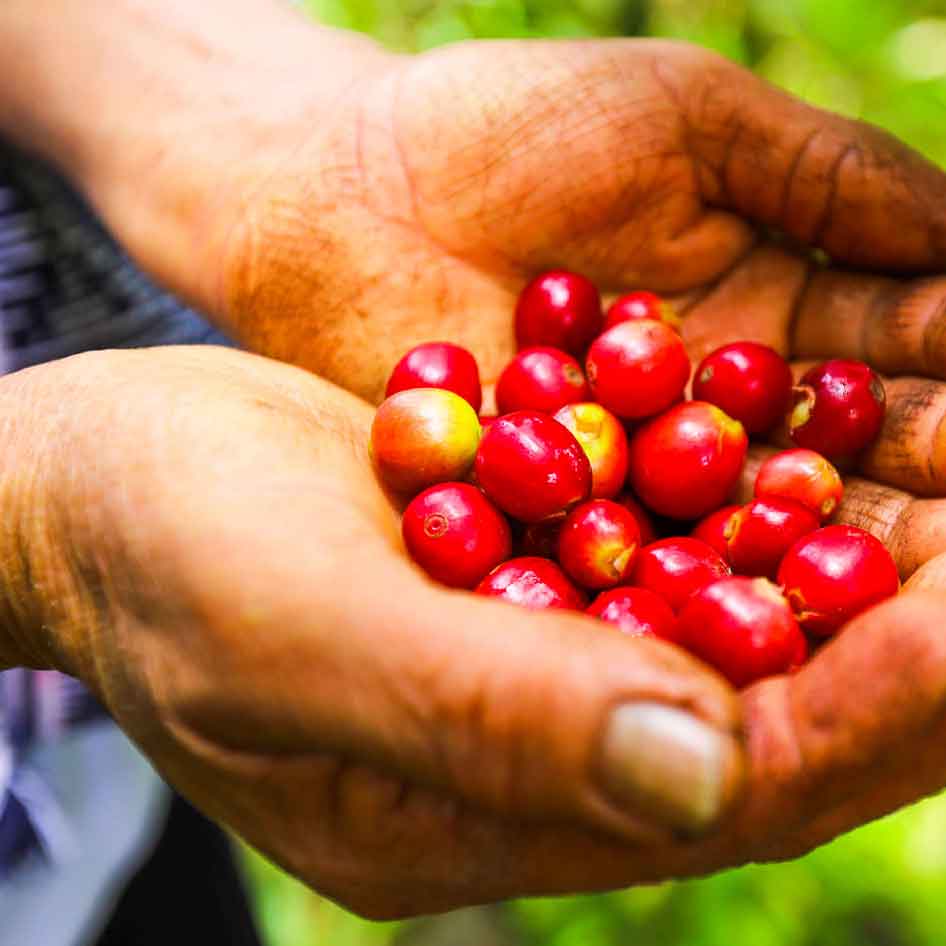 More amazing stuff to know
What's in the Cup? Glad you've asked.

PERU

Grower: Smallholder Farmers of the Cafe Femenino Program
Origin: Peru, Cajamarca, Peru, Lambayeque, Amazonas
Processing method: Washed
Varietal: Arabica
Altitude: 1200-2000 MASL
Habitat: Shade-grown
Farmer certifications: Certified Organic, Fairtrade
Grower relationship: Since 2018

COLOMBIA

Grower: Farms in Verede Palmor & San Pedro
Origin: Sierra Nevada de Santa Marta
Processing method: Washed
Varietal: Mixed Arabica
Altitude: 1350 - 1550 MASL
Farmer certifications: Rainforest Alliance, Certified Organic
Brewing methods that work best for this coffee.

Beauty lies in the eye of the beholder, or in the case of coffee in your taste buds. There is no right or wrong way, how you enjoy your coffee.

For us, we love drinking the Bees Knees coffee blend as espresso, stovetop, plunger and AeroPress. Because we roast the coffees to a medium roast level, we also enjoy drinking the coffee blend as a plunger coffee.

Enjoy with or without milk. 
Try our brew recipe. Or create your own.

Dose: 22g
Yield: 44g
Extraction ratio: 1 : 2
Extraction time: 28 - 32 seconds
Water temperature: 93.5oC

About the recipe

We used the Victoria Arduino Eagle One Prima and the Mythos MYG75 grinder to create this recipe for you. Try to replicate this recipe on your equipment or create your very own.

The dose is the amount of ground coffee that goes into the filter basket of your portafilter. Filter baskets come in different sizes. The size of your portafilter determines how much coffee (fill weight) it can hold. You don't want to overfill or underfill the basket, as it will compromise the extraction.

The yield is how much delicious coffee you extract or, in order words, ends up in your cup.

And because you may have a different basket size than ours, you want to use a yield based on your dose and the given extraction ratio.

The extraction time tells you if the water has enough time to extract all the tasty goodness in the coffee. Adjusting your grind size will help you to achieve the suggested time in our recipe. You want to grind finer if you extract a yield in a shorter time. And grind coarser if you accomplish the yield over a longer time than suggested.

Join our training courses

Want to learn more about how to extract a tasty espresso? Join us for a fun and hands-on training course at our roastery.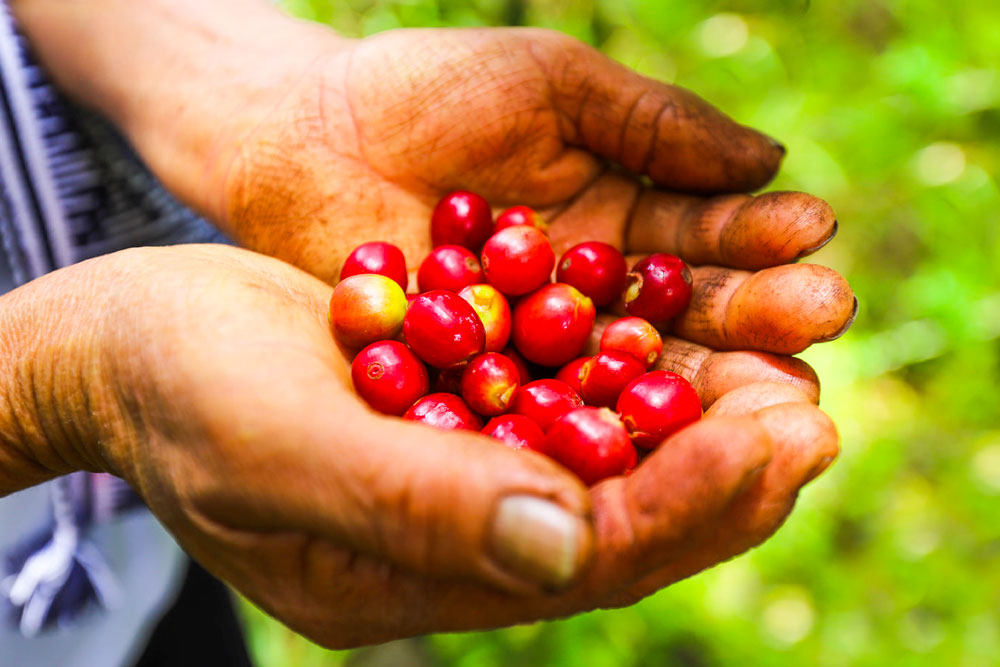 That's in our Bees' Knees.
Peru - Cafe Femenino
This delicious organic specialty coffee is produced by women coffee growers in remote communities of Northern Peru. All coffee is shade-grown at high altitudes along steep slopes amongst bananas, mangos, cocoa and avocado trees naturally maintaining healthy soil and habitat.
Under the Café Femenino Program, which started in 2004 in Peru, women coffee growers harvest and sell their own coffee. The positive impact of this program has been hugely felt. The wellbeing, health and nutrition of families and communities has noticeably improved, and women are increasingly recognised for their contribution. An integral part of the program is the work of its Foundation, which supports social and environmental projects amongst its coffee-growing communities.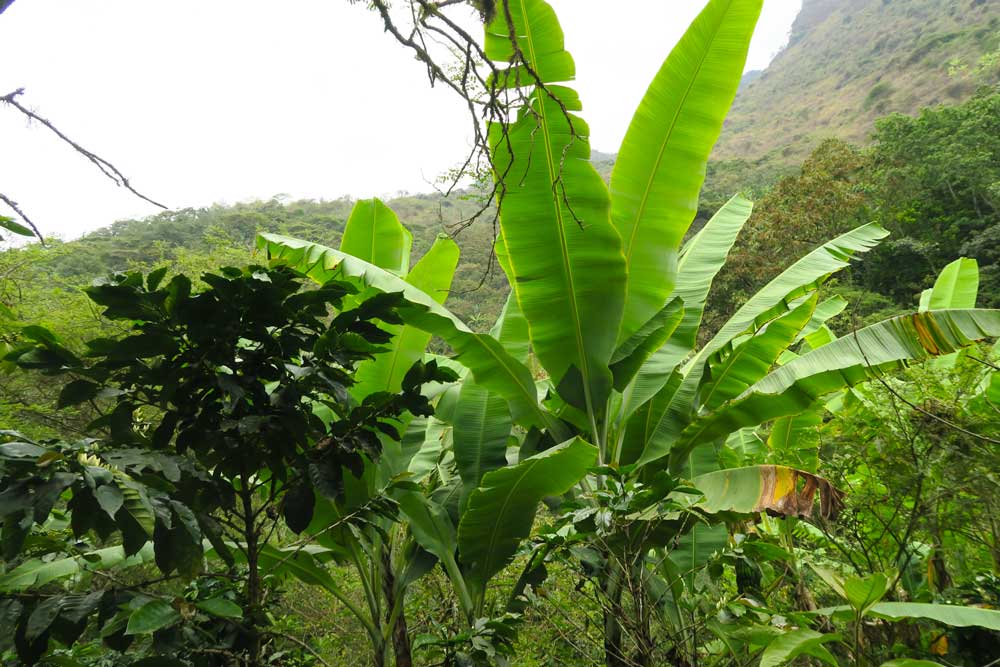 DELICIOUS COFFEES AND AMAZING HUMANS.
Sierra Nevada de Santa Marta
That's in the blend.
The Sierra Nevada de Santa Marta, which constitutes approximately 1.5% of the Colombian territory, is an isolated mountain group along Colombia's northern coast.
Thanks to its tropical rainforest, made up of perennial trees with a canopy reaching 30 to 40m, the coffee crop is shaded from prolonged exposure to solar radiation in this region.
Due to its isolation, rainforest and biodiversity, it harbours many endemic species. Of Colombia's 340 endemic species, 44 are found here, including seven species of endemic hummingbirds.
And, we are thrilled that this coffee on its way to us passed from the producer to the exporter, Lohas Beans. Lohas Beans is a certified B Corp.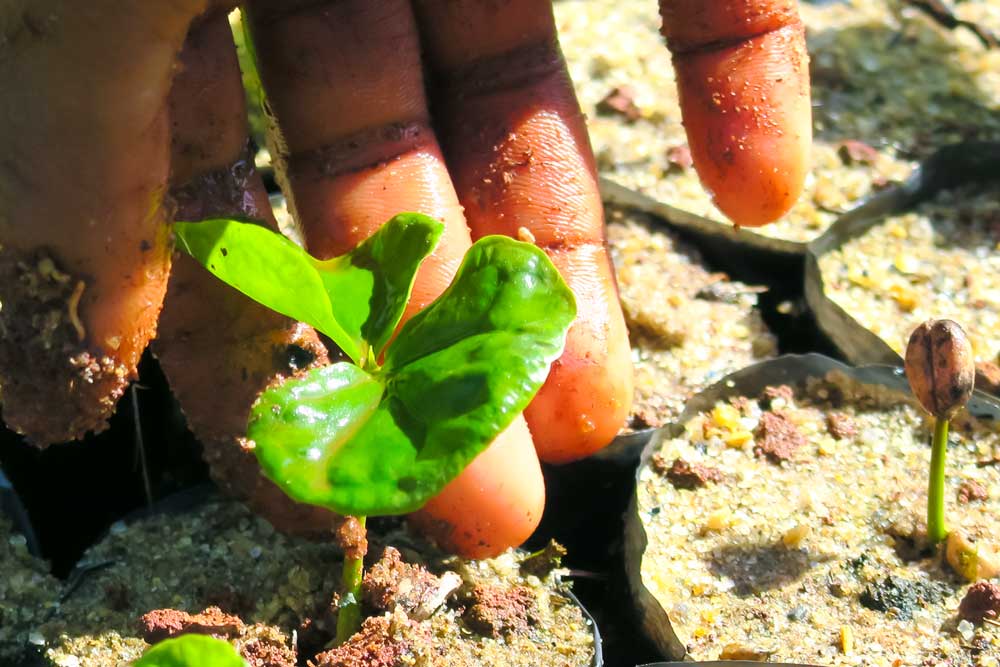 Organic is better.
When sourcing our coffees, we not only select the best coffees based on the unique tasting profiles, but we are also conscious of the coffee's environmental impact. Did you know that approximately 44% of a cup of coffee's carbon footprint is generated at the farm
level throughout the growing, harvesting and processing activities? Much of that footprint is due to the use of synthetic fertilisers and pesticides in conventional coffee cultivations.
At the farm level's growing stage, organically cultivated coffee emissions may reduce by up to 1/3. So moving to more organic coffees have the enormous potential to decrease the carbon
footprint from the cradle to the grave.
Try our organic coffee range