Pour-over brewing for flavourful extraction.
Best Filter Coffees for pour-over brewing.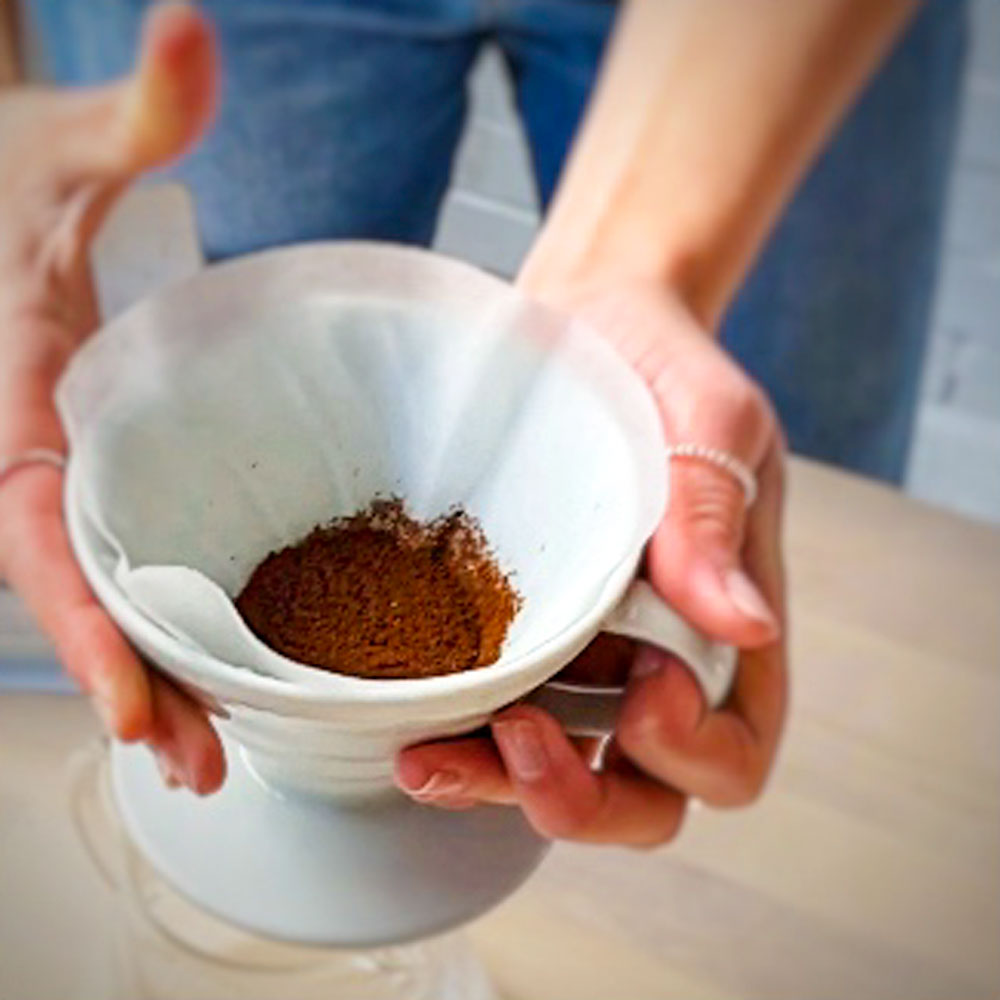 Designed for pour-over brewing.
The Hario V60 Coffee Dripper.
Brewing your pour-over coffee at home or in the office is easy, especially when using an excellent coffee dripper from the Hario V60 range.
Brewing coffee with the Hario coffee dripper is one of the easiest, most popular and cost-effective ways. It is also easy to clean, durable and even packs in your travelling luggage.
Did you know - The Hario V60 dripper takes its name from its V-shape cone with sides angled at 60 degrees? The spiral ridges inside the coffee dripper and the large hole at the base of the V60 dripper enhance a flavourful extraction. The result is simply stunning – a clean and nuanced cup of coffee.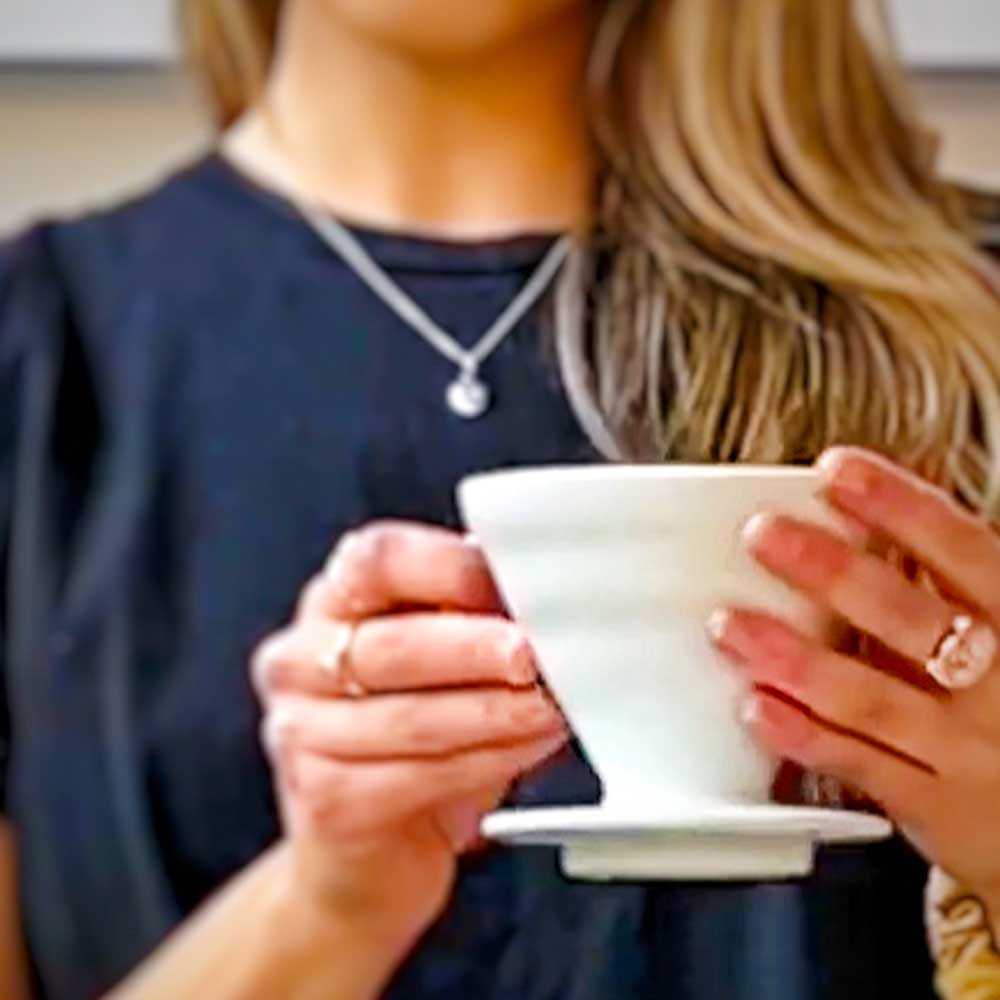 Hario V60
Coffee dripper sizes.
You will notice the Hario V60 brewing range comes in different designs: 1-cup (01), 2-cup (02) and 3-cup (03) designs. The 2-cup design can easily brew 1 – 4 cups in a single session and comes with great brewing accessories, such as a stunning Hario V60 600ml glass server and the Hario V60 2-cup paper filters.