1:1 Barista Course: Espresso Making
Regular price

Sale price

$150.00
Welcome to our 1:1 BARISTA COURSE: ESPRESSO MAKING held in our Melbourne's Southeast Bayside roastery. This is a 1:1 course (if you are group, please send us an email) and it is packed with amazing content and plenty of hands-on exercises.
In this beginner's course, you'll learn all the basics of how to make a tasty espresso and texture milk. You'll get comfortable with the barista slang, understand extraction, read and dial in an espresso recipe and learn how to troubleshoot your espresso shots.
Who is this course for? This barista course is popular with coffee enthusiasts, home baristas, and aspiring professional baristas who want to learn more about getting the best out of your coffee. No prior barista experience is required. However, we would say: MUST LOVE COFFEE.
Location: 1 Belrose Avenue, Cheltenham VIC 3192
Duration: 1.5 hours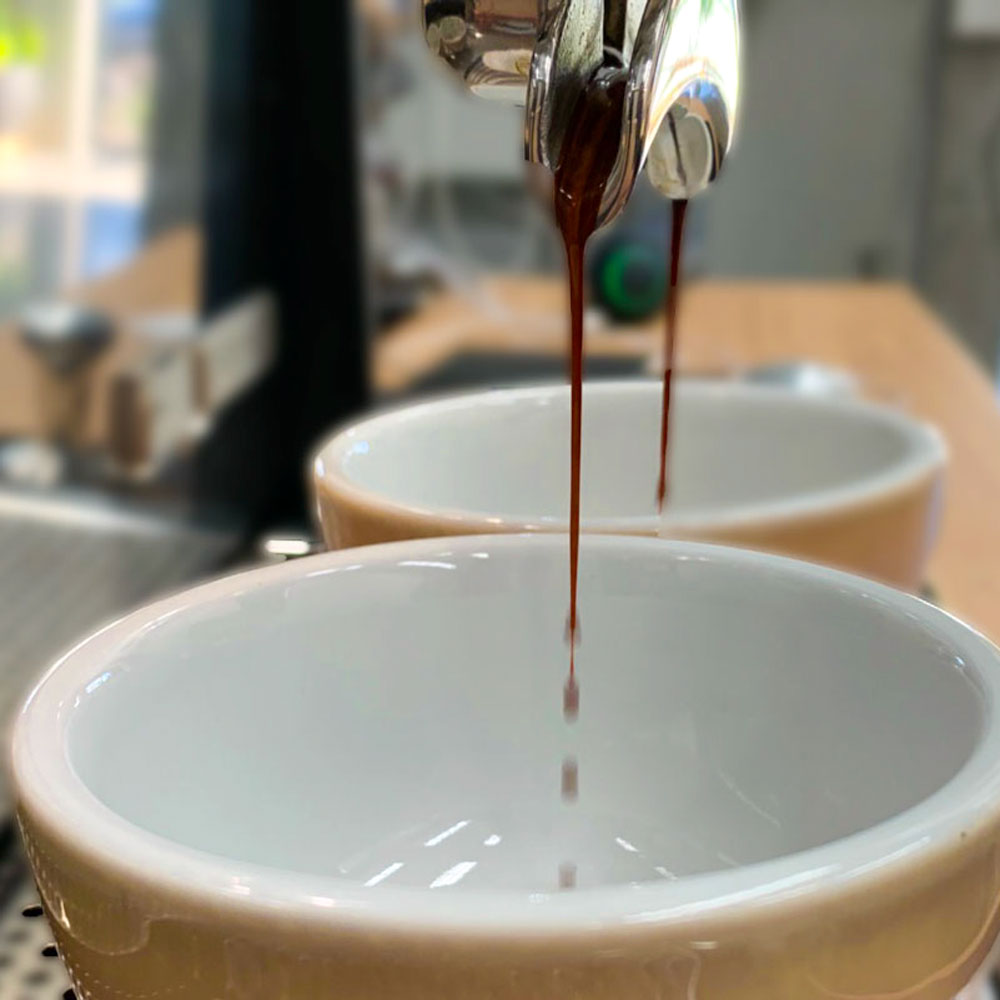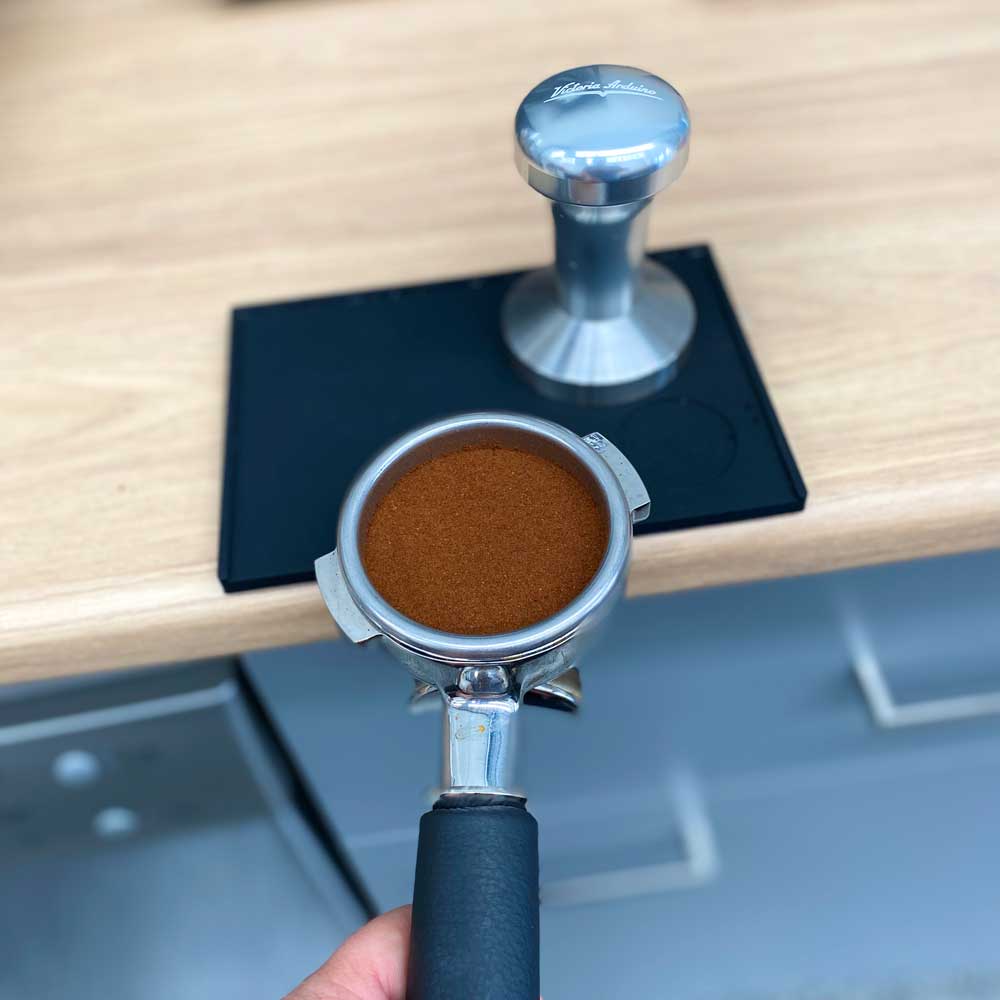 Buckle up. This is what you'll learn.
Coffee extraction

Centuries ago, humankind discovered that when pouring hot water over roasted ground coffee, it turns into a tasty brew – our coffee. Since then, we have been perfecting how to get the tasty bits from our roasted coffee. This process is called coffee extraction. By understanding how extraction works, we can control what ends up in our cup. 

What you'll learn:

What happens throughout extraction?
The soluble components that make up the taste of coffee.
Parameters that control a good extraction: dose, yield, temperature, grind size, tamp and time.
Espresso Recipe: Dose, Yield, Extraction Ratio, Time

We decipher an espresso recipe. Recipes are guides that help you extract the best from your coffee beans. In order to follow recipes, you need to understand what these parameters actually mean, how you follow them and what impact changes in these parameters have on the flavour profile of your tasty cup of coffee. 

What you'll learn:

How to follow an espresso recipe.
How to measure dose, yield and extraction ratio.
Extraction ratios of ristretto, espresso and lungo.
Filter baskets

The filter basket size you are using determines the correct dose. Most baskets come with reference guides +1 or -1g. Starting with the correct dose for your basket sets you up on the right path.

What you'll learn:

Types and sizes of filter baskets
How to determine the correct dose for your filter basket.
Grind size

Finding the right grind size is the holy grail of coffee extraction. Once you've developed consistent dosing and tamping technique, you can control the extraction by adjusting the grind setting.

What you'll learn:

How to manipulate the taste that ends up in your cup by grind size.
How grind size is used to put your espresso recipe into action.
How different grinders dose: grind and weigh out, grind by time, grind by weight.
Tamping

Tamping is applying firm and even pressure on the dose using a tamper. It gives you control of your extraction process.

What you'll learn:

How to correctly tamp.
Techniques to avoid.
What is channelling, and how to spot and avoid it.
Water temperature

Some machines have the ability to adjust the water temperature and the temperature you chose is reflected in your cup profile.

What you'll learn:

The impact of different water temperatures on the flavour profile.
Water temperatures that are favourible for extracting a bright cup.
Water temperatures that are favourible for extracting a rich (strong) cup?
Bringing it all together. You'll dial in an espresso recipe.

Now with all that amazing knowledge, it is time to bring it all together and extract your tasty espresso. This is your hands-on time.

What you'll DO:

Espresso extraction: Grinding the coffee, measuring the dose, filling the basket and tamping, extracting, timing the extraction and measuring the yield, determining the extraction ratio
Espresso tasting
Analysis of taste and data. We'll discuss under-extraction and over-extraction.
Adjustments: Adjusting the grind size to move closer to the espresso recipe
Repeat: Extract, taste, analyse, adjust
Repeat and repeat until you hit the recipe.
Milk texturing

The most desirable milk for coffee beverages is smooth and creamy with barely visible bubbles. It should look silky and velvety, like gloss paint.

What you'll learn:

What jug to use?
How much to fill the jug.
What temperature to heat the milk.
What's happening throughout texturing? We'll discuss the stretching and texturing phases.
What makes microfoam stable?
How protein is denatured?

What you'll DO:

Lining up the steam wand
Texturing silky and velvety milk and creating a wonderful latte.
FAQs
Cancellations

Cancel up to 24 h before the course commence. We don't refund for no-shows or cancellations within 24 hours prior to the course start.

For cancellations, please send us an email to: enquiries@23degrees.com.au
Prerequisites
What do I need to bring?

If you wish to take notes, bring a notepad. We'll supply all coffee and milk for the hands-on exercises.
Can we make a group booking?

Absolutely. Please email us at enquiries@23degrees.com.au
More questions? Get in touch.