Colombia | Cauca | Women Growers' Coffee
Regular price

Sale price

$19.00
Creamy - Praline - Sweet Lemonade
Totally moreish.
We love to seek out amazing coffees directly from women coffee growers. Not only do we get to share their incredible flavours with you, we know that together we are creating better opportunities for these talented women and their families. That's why we are super excited to roast this Colombian from women growers of the ARGCAFE association.
This coffee delight is packed with creamy praline and sweet sparkling lemonade. Totally moreish.
WOMEN COFFEE GROWERS
| | | |
| --- | --- | --- |
| Chocolatey | | Wild & fruity |
| Mild acidity | | Bright |
| Light roast | | Dark roast |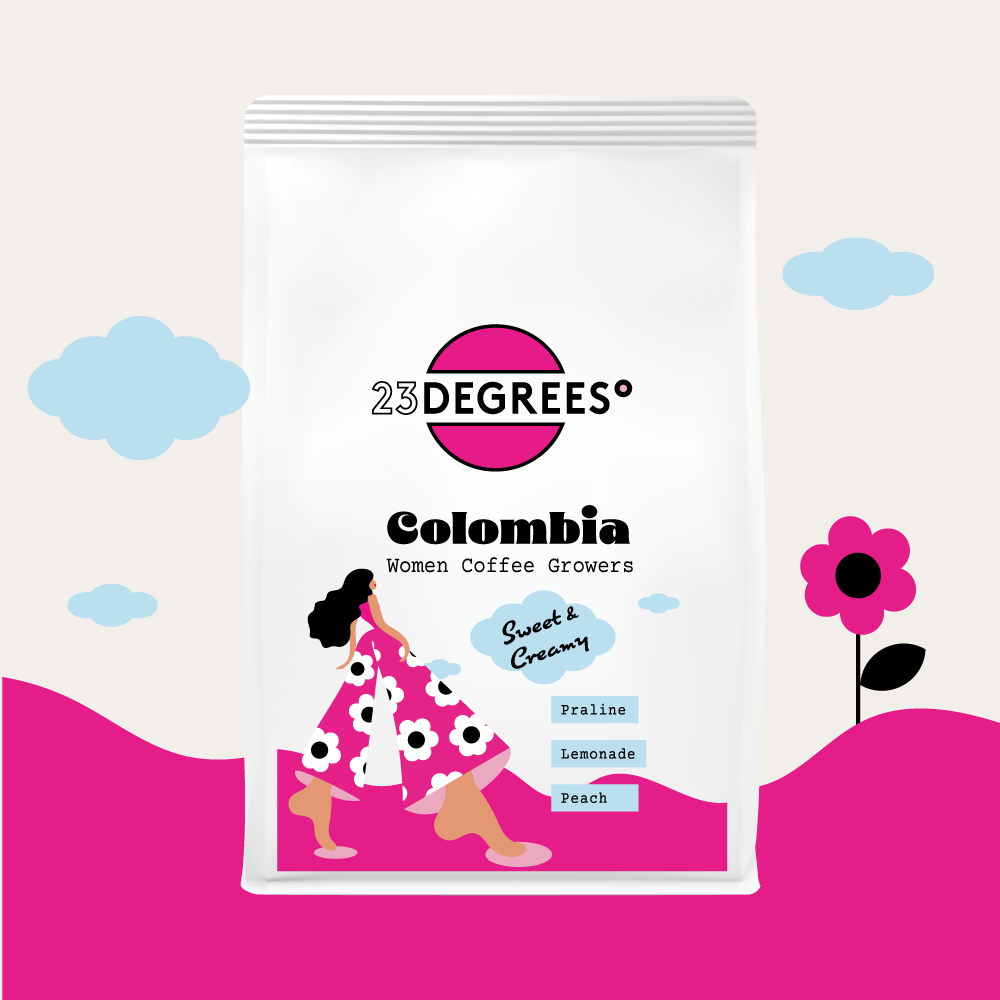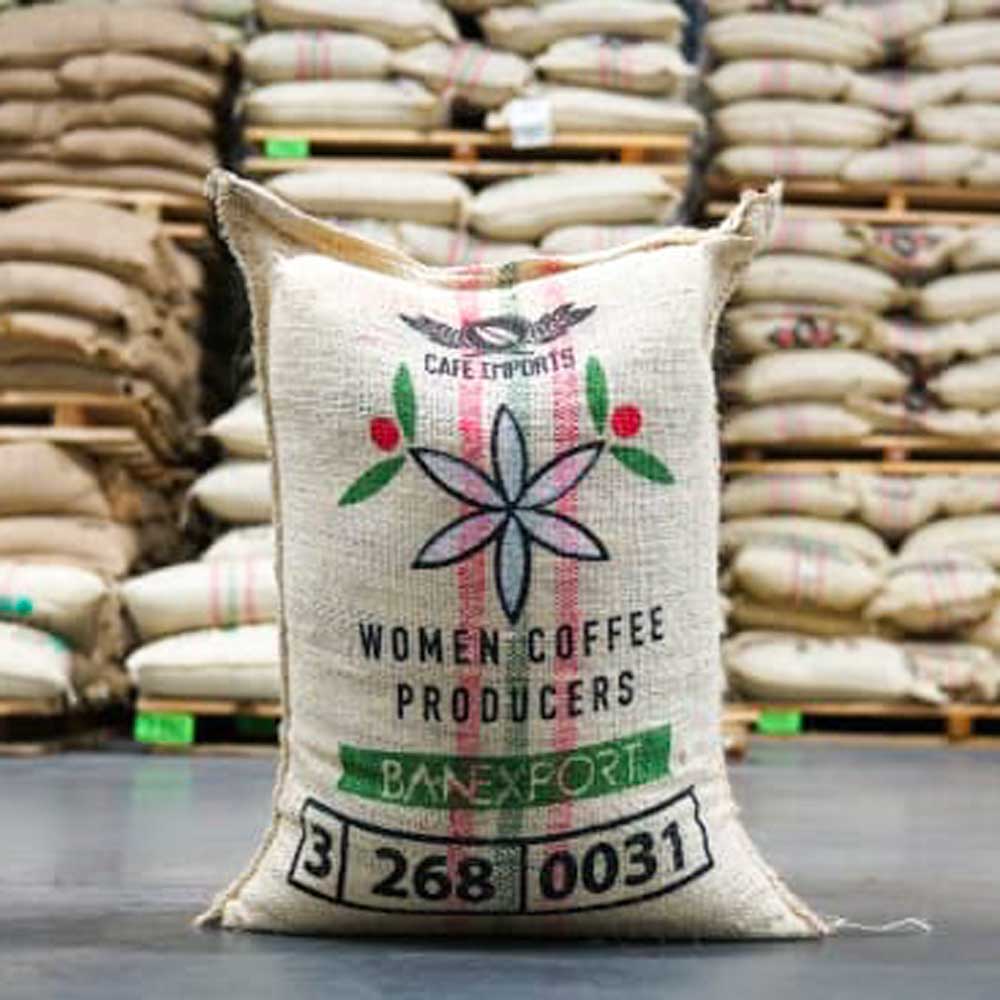 More amazing stuff to know.
About this coffee.

Grower: ARGCAFE - Women Growers Program
Origin: Colombia, Cauca, Argelia
Processing method: Washed
Varietal: Arabica (Castillo)
Altitude: 1300 - 1500 MASL
Brewing methods that work best for this coffee.

We roast this Colombian single-origin coffee to a medium roast level. A medium roast level lets us craft a sweeter more balanced and approachable cup with a good body.

Perfect for espresso, stovetop, Aeropress, batch brew and plunger coffee-style brewing. 
Try our brew recipe or create your own.

Recipe

Dose: 22g
Yield: 44g
Extraction ratio: 1 : 2
Extraction time: 28 - 32 seconds
Water temperature: 93.5oC

About the recipe

We used the Victoria Arduino Eagle One Prima and the Mythos MYG75 grinder to create this recipe for you. Try to replicate this recipe on your equipment or create your very own.

The dose is the amount of ground coffee that goes into the filter basket of your portafilter. Filter baskets come in different sizes. The size of your portafilter determines how much coffee (fill weight) it can hold. You don't want to overfill or underfill the basket, as it will compromise the extraction.

The yield is how much delicious coffee you extract or, in order words, ends up in your cup.

And because you may have a different basket size than ours, you want to use a yield based on your dose and the given extraction ratio.

The extraction time tells you if the water has enough time to extract all the tasty goodness in the coffee. Adjusting your grind size will help you to achieve the suggested time in our recipe. You want to grind finer if you extract a yield in a shorter time. And grind coarser if you achieve the yield in a longer time than suggested.

Join our training courses.

Want to learn more about how to extract a tasty espresso? Join us for fun and hands-on coffee courses at our roastery in Melbourne.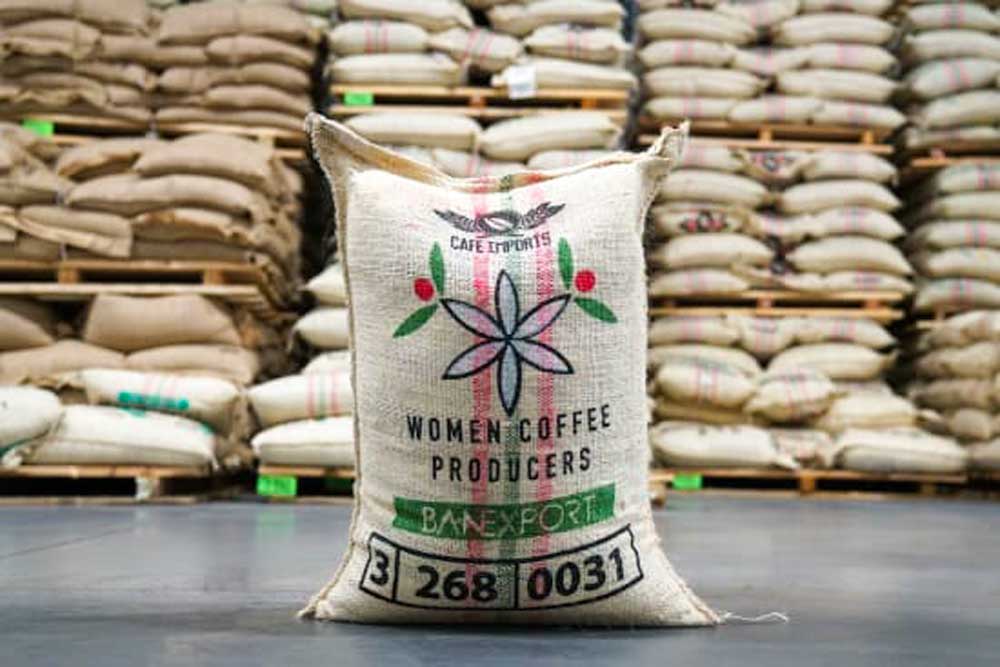 Women Growers Program - ARGCAFE
This super tasty Colombian coffee has been produced by women's coffee growers' of the ARGCAFEE 'Association de Transformadores y Comercializadores de Cafe Especiales de Argelia Cauca' located in Agelia, Colombia's Cauca region.
Seventeen smallholder farmers joined forces and founded the association in 2014 to better access markets for their coffees. ARGCAFEE now has 230 members, amongst them many women.
ARGCAFEE is part of an international women's Coffee Producer project by our partner Café Imports that attempts to recognise and promote the work women do growing and producing coffee worldwide. The program aims to address the widespread wage inequity that women experience by adding a gender-equity premium on top of a base price. This premium is paid directly to the growers.
Our social projects
We create opportunities.
We know, that together we are creating better opportunities for women and their families. That's why we source 40% of our coffees directly from women's coffee growers. And we reinvest funds in social projects that create a profound change in our coffee growing communities. and fund projects that advance women.
Our social projects